Exotic English Bulldog Breeding Farm - Exotic Buldog House
Not a traditional breeding farm, but by all means a House, where dogs can enjoy ample spaces surrounded by the green, in the countryside of Megliadino San Fidenzio, province of Padova.
We professionally breed this incredible dog breed to obtain the best results you can find in an 
English bulldog breeding farm. 
We dedicate the maximum care I every detail to obtain exemplars that are always in good health and fitness level, with respect for the characteristics of the morphological standard, combining love and attention to the social and balanced temper they are capable. Our goal is to give you a puppy that is used to live with other dogs and with the members of the family as well as other people.
We give you our puppies together with: double Pedigree, Italian ENCI and English KC as a guarantee of quality, health and purity of the breed.
Post – entrusting assistance, 
a characteristic that denotes us! We believe that assisting even after the entrusting is a sign of reliability and a bigger guarantee for the new owners. We guide you through the growth of your new companion even after taking it home, and we will be glad to exchange advices and experiences with you that will be useful to the correct insertion in the new environment and for the following months, a fundamental and very important period for the correct growth of your 
Exotic English Bulldog.
 You will receive directions about the diet, the physical exercise it is used to do and its education in general, both as a puppy and as an adult.
For every question or curiosity, don't hesitate to contact us, we are at your disposal!
Alberto
is an Architect, Owner of a farm and Canine Breeder.
Born 21.10.1987, he took his Master Degree with laud in Architecture at the Politecnico University of Milan; he then got a 2nd degree Master in "Design research through the use of emerging systems and technologies" at the South California Institute of Architecture (SCI – Arch).
During his stay in the United States, he came into contact with the Canine world  and from that moment he became strongly and undeniably passionate about it.
When he came back to Italy, pushed by the passion for these dogs and nature, he created the farm "Zafirum", acquiring both the IAP (professional agricultural entrepreneur) title, both the Breeder title, and created the structure for the breeding of these dogs together with his cousin Lorenzo.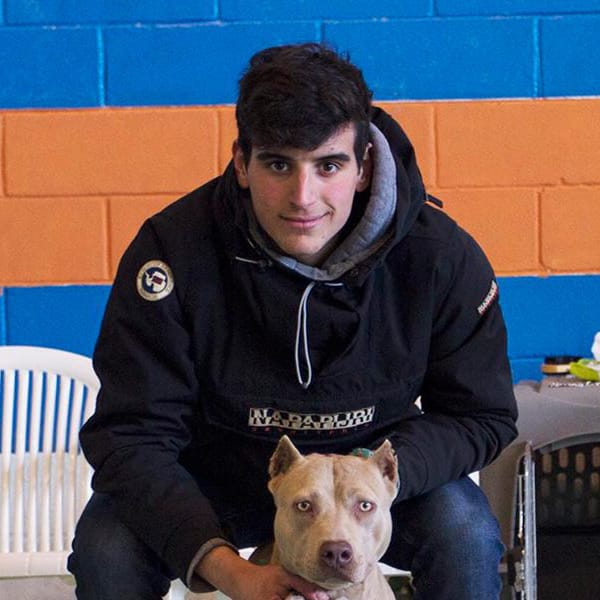 Lorenzo
studied veterinary medicine at the University of Padova;
Being born and having lived in a rural estate, his relationship with nature has always been very strong as well as his bond with animals, from livestock to parrots to our four-legged friends.
Lorenzo spends his days in close contact with them, between long walks in the rural areas and stimulating workouts that vary from pulling, jumping to the more common practices. For almost ten years, he has undertaken what has turned for him from a simple passion to a lifestyle, a path that brought him to take part in the dogs care at 360°, from education to training, from mating to the management of the litters.